Tuesday, November 20, 2012 at 07:48PM
|
Email Article
|
Print Article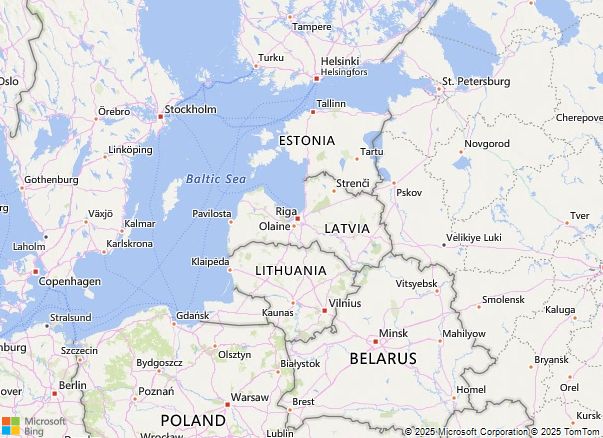 For those who have ever wished that they could go and live in London or Paris this might just be the golden opportunity that you have been waiting for.
Although the European Union is falling apart right now and the thought of living there might not be so attractive, somewhere down the line it could become more desirable. We draw your attention to this scheme, whereby if you can find the funds to purchase a house, you can acquire the residency of that country. Spain is making the headlines as they are in dire need of a cash injection from anyone. However, take a look at Latvia where property buyers are eligible to receive residency permits if they purchase real estate in the capital, Riga, worth 140,000 euros or 70,000 euros in the countryside, which equates to around $90,000. Once you have residency then it is usually only a matter of time and keeping your nose clean before you are eligible for an EU passport. Once you have the passport then you are free to live and work in any of the 27 countries that make up the European block.
For those investors who want to 'internationalize' themselves this could be the bargain of the week.
Here follows a snippet from The Taipei Times:
Looking for a new place to call home? Spain is hoping to give you a little bit more than a welcome basket of baked goods if you decide to move there. In an attempt to reduce the country's bloated stock of unsold homes, the government is set to offer permanent residency to any foreigner provided they buy a house or apartment worth more than 160,000 euros (US$200,000).
The plan, unveiled by Spanish Trade Ministry Secretary Jaime Garcia-Legaz on Monday and expected to be approved in the coming weeks, would be aimed principally at Chinese and Russian buyers.
Spain has more than 700,000 unsold houses following the collapse of its real estate market in 2008 and demand from the recession-hit domestic market is stagnant.
Spanish Prime Minister Mariano Rajoy said on Monday that the plan has not yet been finalized, but added that Spain "needs to sell these homes" and that getting them off the market could help revive the nation's devastated construction industry.
The plan to unload the unsold homes comes as thousands of houses have been repossessed by banks and their owners evicted because they cannot pay their mortgages. The government last week approved a decree under which evictions would be suspended for two years in specific cases of extreme need.
The country's residency offer would beat others in bailed-out countries such as Ireland and Portugal, where residency papers are offered to foreigners buying houses worth more than 400,000 euros and 500,000 euros respectively. However, Latvia on the Baltic coast offers a cheaper deal, with property buyers eligible to receive residency permits if they purchase real estate in the capital, Riga, worth 140,000 euros or 70,000 euros in the countryside.
Spain is in the midst of a double-dip recession with 25 percent unemployment, though Rajoy says he believes Spain has managed to avoid a financial implosion and will start growing again late next year and in 2014.
To read this article in full please click here, courtesy of The Taipei Times
Regarding www.skoptionstrading.com. We are pleased to inform you that we have now achieved more than a 500% return since inception.
If you wish to join a winning team then please become a subscriber via this link:
Our model portfolio is up 505.98% since inception
Our trading success rate is 91.30%
95 profitable trades out of 104.
An annualized return of 78.31%
An average return of 35.55% per trade
Subscribe for 6 months- $499
Subscribe for 12 months- $799
Our annual performance figures are as follows:
2009 We made a profit of 23.89%
2010 We made a profit of 158.66%
2011 We made a profit of 40.95%
In 2011 we outperformed:
S&P by 42%
HUI by 53%
Gold by 31%
Silver by 41%
The 2011 Annual Report by be accessed via this link.
Also many thanks to those of you who have already joined us and for the very kind words that you sent us regarding the service so far, we hope that we can continue to put a smile on your faces.
To stay updated on our market commentary, which gold stocks we are buying and why, please subscribe to The Gold Prices Newsletter, completely FREE of charge. Simply click here and enter your email address. Winners of the Gold Drivers Stock Picking Competition 2007
If you are new to investment in the precious metals sector then you may wish to subscribe of our FREE newsletters regarding gold stocks, silver stocks and uranium stocks, just click on the links and enter your email address.
Subscribe for 6 months- $499
Subscribe for 12 months- $799